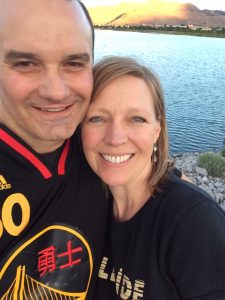 I have been a licensed & ordained minister with the Foursquare Church for over 25 years, and I am the pastor of Hillside Foursquare Church in Reno, Nevada. As such, I am licensed to officiate weddings in the State of Nevada (& beyond!).
For your wedding, I can:
Assist with the running of your rehearsal, if available & if needed.
If desired, provide a marriage education & communications course on a variety of pertinent topics designed to help you & your marriage to thrive. These topics include the foundations of a thriving marriage, communication, conflict resolution, navigating changing family situations (including the dynamics involving in-laws, extended family, blended families, etc..) & growing in intimacy. This can be done in person or via Skype, FaceTime, or over the phone, & can happen before or after the wedding ceremony.
Create a personalized wedding ceremony to fit you.
Accurately & properly fill out the marriage license, complete with the witnesses signatures & relevant information.
After the wedding, make sure to file your marriage license with the appropriate local authority, along with providing instructions on how to file for a certified copy.
If you're interested in finding out more of how I can help to make your special day complete,take a moment & email me at: [email protected]
I look forward to hearing from you!